Curious to know what your birth chart says about you? Find out with astrologer Jackie Henry in this fun livestream workshop.

This online workshop will teach you the basics of birth chart interpretation. It will help you make sense of the symbols and glyphs in your chart, and the meanings and myths associated with them. 
As part of this workshop, you will receive a digital copy of your own birth chart to learn with.

In this workshop, you will discover:
How to locate your rising sign 
10 main planets and their symbols, function and meaning
Symbols and meanings of the 12 signs of the zodiac
Modes and elements of each sign
4 quadrants and 12 houses that make up the birth chart
Basic aspect structures in your birth chart
There will be time to consider your own and other participants' birth charts and to further embed the learning from the day.
--
Entry requirements
As part of this workshop, you will receive a copy of your own birth chart. Once you have booked your place, you will be invited to submit the date, time and place of your birth. Instructions on how to submit this information will be included in your booking confirmation email. 
--

We will not be recording this workshop. One of the unique aspects of the College's online events is that they are highly interactive. Participants are encouraged to discuss and share with the tutor and the group. These sharings can be very personal, and some may not feel comfortable with them being recorded.
--
Previous participants say:
"Jackie is a fantastic communicator & makes the astrology understandable & enjoyable.A wonderful day of learning."
"Jackie is so knowledgeable and I thoroughly enjoyed the day."
"Jackie Henry gave a clear concise presentation of the very complex but fascinating subject of Astrology. Using our individual charts, supplied by Jackie, she took us on a comfortable journey of discovering aspects of planets, signs, houses and symbols. She also encouraged us to ask questions, assisting everyone to relax as a group. The day was a very enjoyable empowering experience."
"The workshop was fantastic! Jackie is knowledgable, patient, attentive and has a great way of explaining things."

--
This workshop will be live in our online classroom
All you need to take part is a good internet connection and a computer with a webcam, microphone and Zoom.
On booking this workshop, you will receive an email with the Zoom link to access it. Remember to check your spam folder if you don't receive this confirmation email in your inbox.
Please send us a message if you have any questions. We hope you enjoy the workshop!
About Jackie Henry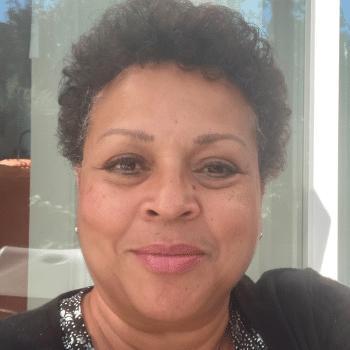 Jackie Henry has been learning and practising astrology for about 40 years. She is also a trained psychotherapist and takes a psychological approach to her lifecharting work.
Read more about Jackie
Buy Now
To secure your place on this workshop click book now.
Price: £105.00
Become a member today and you will save £20.00 on your first ticket.
Additional tickets for this event charged at £105.00
Find out more about membership.