In this live, online workshop, we will explore the nature of Pluto, a slow-moving transpersonal planet that gives us insight into the shifts and changes in the collective. 
We will also look at Pluto's impact on us personally as it transits our charts. 
Using planetary symbolism and mythology, we can consider the impact of the tech revolution, global climate change, and the moral dilemmas we will be facing personally and collectively as we continue into the 21st century.
The planet Pluto symbolically represents power, the death of old ways, purging through necessity and, ultimately, transformation.
The current Pluto transit through Capricorn (2008–2023) has shaken worn-out establishments to the core, culminating in the pandemic and Covid-19. 
This purging of many established institutions and ideas, perhaps through necessity, facilitates the arrival of Pluto into the revolutionary and futuristic sign of Aquarius in 2024, which will usher us into the new age proper.
Pluto in Aquarius will hold a big picture vision of humanity and its ability to progress us into the future and new frontiers.
--
We will not be recording this workshop. One of the unique aspects of the College's online events is that they are highly interactive. Participants are encouraged to discuss and share with the tutor and the group. These sharings can be very personal, and some may not feel comfortable with them being recorded.

--
This workshop will be live in our online classroom
All you need to take part is a good internet connection and a computer with a webcam, microphone and Zoom.
On booking this workshop, you will receive an email with the Zoom link to access it. Remember to check your spam folder if you don't receive this confirmation email in your inbox.
Please send us a message if you have any questions. We hope you enjoy the workshop!
About Jackie Henry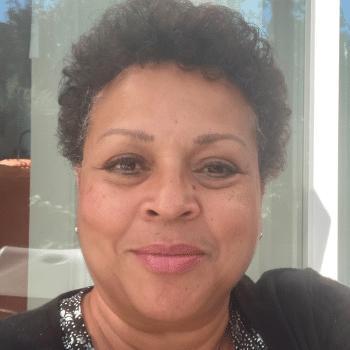 Jackie Henry has been learning and practising astrology for almost 40 years. She has studied astrology at the Faculty of Astrological Studies, the Centre for Psychological Astrology and the Huber School.
Read more about Jackie
Buy Now
To secure your place on this workshop click book now.
Price: £75.00
Become a member today and you will save £20.00 on this purchase. Find out more about membership.