Do you find yourself repeating the same patterns in your relationships? Do you encounter recurring pitfalls in your partnerships? Are you ready to resolve them and begin afresh?
In this livestream workshop, Anastasia will teach you techniques that illuminate archetypal patterns within your relationships. These are effective models that, when applied, can transform relationship dilemmas into opportunities for growth.
Through guided meditation, visualisation and exercises, you will learn how to leverage these archetypal energies and connect to your higher consciousness for greater agency.
This is an opportunity to discover the emotional dynamics of conflict and learn how to remedy these conflicts in your relationships. You will take away a toolkit of strategies to navigate archetypal pitfalls, transform your perspective and harness your intuitive power.
Ready to receive some truly empowering techniques? Join Anastasia in a safe and supportive space to peer into Pandora's box and explore the basis of your inner alchemy. This lifts the lid to higher frequencies of love, joy, compassion and harmony.
--
We will not be recording this workshop. One of the unique aspects of the College's online events is that they are highly interactive. Participants are encouraged to discuss and share with the tutor and the group. These sharings can be very personal, and some may not feel comfortable with them being recorded.

--
Previous participants say:
"Anastasia facilitated a fantastic workshop. I thought the slides and resources she shared were very insightful and interesting." 
"The guided meditations were very effective. Anastasia clearly has a wealth of knowledge to impart and didn't have enough time to cover everything. This workshop was very enjoyable and engaging. Anastasia is a great tutor."
"Anastasia held the group in an encouraging and supportive way. It was a really interesting day and I learned a lot."
--
This workshop will be live in our online classroom
All you need to take part is a good internet connection and a computer with a webcam, microphone and Zoom.
On booking this workshop, you will receive an email with the Zoom link to access it. Remember to check your spam folder if you don't receive this confirmation email in your inbox.
Please send us a message if you have any questions. We hope you enjoy the workshop!
About Anastasia DeQuincy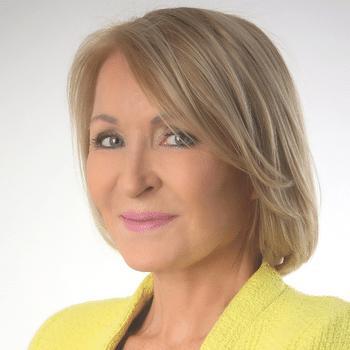 Psychic Medium Anastasia DeQuincy has a corporate background, and studied to develop her intuitive gifts at the College. She has a special interest in healing and psychology.
Read more about Anastasia
Buy Now
To secure your place on this workshop click book now.
Price: £105.00
Become a member today and you will save £20.00 on this purchase. Find out more about membership.