Join Carol Nayach with the Arcturians, many Starbeings, Ascended Masters and Archangels, who in this livestream workshop will be bringing their highest frequencies through us, both for our personal ascension, that of Gaia and all life.
Carol will bring in the higher dimensional energies of the awakened crystal kingdom to its cosmic consciousness, ready to be of service in the most amazing way on the higher dimensional level. We will connect to Gaia's crystalline energy of the fifth dimension and above, as she raises us in the embrace of her divine mother energy.
As our frequency rises throughout the day, our lightbody will increasingly descend and integrate into the physical. We can then channel into Gaia's crystalline grid the energies which the higher realms decide are most needed at the time.
The work we do together today will lead us into a deeper and higher understanding of the connectedness of all. We will realise on a profound level how we can use our connection to the crystal kingdom and Gaia to serve us, and, in turn, to serve Gaia in our joint ascension journey.
This is the way to the full embodiment of Christ Consciousness, which will activate within us when our high heart decides we are ready, having cleared enough of our lower vibrational negative energies to allow full embodiment of our fifth dimensional self.

Love is the only way as we learn to rise above fear and live in the heart, which knows only peace and joy.

This livestream workshop will primarily be a day of guided meditations and energy transmissions, together, of course, with discussion and a Q&A.
--
We will not be recording this workshop. One of the unique aspects of the College's online events is that they are highly interactive. Participants are encouraged to discuss and share with the tutor and the group. These sharings can be very personal, and some may not feel comfortable with them being recorded.
--
Previous participants say:
"Amazing experience. It exceeded my expectations. Powerful meditations."
"So much gratitude to Carol and the other members of the group that day."
"I'm impressed with the frequencies Carol is channeling. The experience is different every time and I really feel that I've gone a long way in terms of personal development."
"Carol has a remarkable ability to bring in the authentic very high vibration of star beings and their wisdom. An absolute delight to attend."
--
This workshop will be live in our online classroom
All you need to take part is a good internet connection and a computer with a webcam, microphone and Zoom.
On booking this workshop, you will receive an email with the Zoom link to access it. Remember to check your spam folder if you don't receive this confirmation email in your inbox.
Please send us a message if you have any questions. We hope you enjoy the workshop!
About Carol Nayach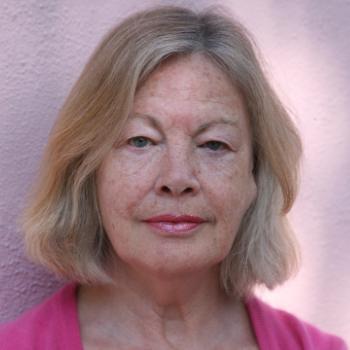 Carol Nayach discovered that she is an Arcturian starseed. She has been working diligently with them, as well as other ascended beings, ever since, channelling their multidimensional energies.
Read more about Carol
Register your interest
This workshop has already taken place, please register below and we'll let you know when it runs next.