For decades, Alla Svirinskaya has made headlines around the world with her extraordinary healing power. Now you have a unique opportunity to benefit from Alla's highly acclaimed 7-step total energy reset.
In this powerful workshop, you will be lead by Alla through a carefully designed action plan for re-booting your aura after lockdown, releasing the unnecessary, and rejuvenating for the resilient future. You will undergo a complete audit of your holistic energy batteries and will learn how to recharge for uncompromised endurance.
Famed for her no-nonsense methodical guidance and practical application of metaphysical knowledge, Alla's 7-level energy reset not only will take your well-being to a whole new level but will also provide you with tools for sustaining it.
During this workshop Alla will not be holding individual or group healing sessions.
--
We hope that, Covid-permitting, this workshop will run in person at the College as planned. Please read about the safety measures we are taking at the College here.
--
Previous participants say:
"Absolutely great presentation and valuable knowledge. I have learnt and read a lot about these topics in the past and I could still get a lot of new insight."
"I truly enjoyed every minute of this presentation! Alla provided such helpful information and I learned alot."
"Alla Svirinskaya was an amazing Speaker! I really valued her insights regarding Covid-19 and the impact to the Energetic Body. I also found her recommendations for care of self particularly valuable. I would definitely attend another event hosted by this Speaker."
--

This workshop is taking place in-person at our college in London
You can find the address and travel directions on our contact page - we'll also include all the information in your enrolment email.
About Alla Svirinskaya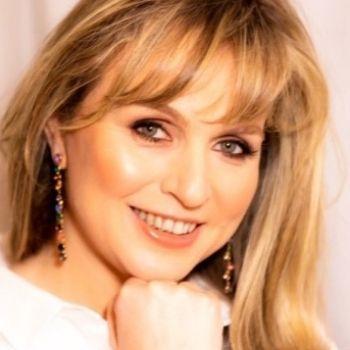 Alla Svirinskaya is a medically trained, fifth-generation energy healer who was coached secretly by her mother in Soviet Moscow. She counts numerous royal clients among those she has helped.
Read more about Alla
Register your interest
This workshop has already taken place, please register below and we'll let you know when it runs next.