The solstice has a gift to offer you, a power to transform you, along with the ability to unlock any holdings or old traumas being held in your system that are ready to release.

It is a time marked sacred by the ancient ones. A time to stop and reflect upon what was and what can now be. A time to honour the natural world and natural rhythms.

Through guided meditation and ceremony we will intend to release any attachments holding us to an old storyline or predetermined future. We will open to receive the light of rebirth into our hearts and minds for positive changes to set in and take root.

During this live, online workshop with Susan, who is joining us online from her home in Mallorca, we will be visiting the Healing Temple. This is a spacious, open-roofed light chamber, that has existed throughout time and resides in the etheric realms. In the temple you will be received by the Spirit Doctor Team, a loving group of multidimensional physicians, healers and shamans, for a healing on all levels of your being and from all times.

The sound of the singing crystal bowls and the drum will enhance your experience and assist with integration of the solstice energies and vibrations into your system.

Drop a pearl of Light and Love into your heart and let it flow into the heart of the collective. Emerge brightly and clearly during this sacred time and become a beacon for others.
--
We will not be recording this workshop. One of the unique aspects of the College's online events is that they are highly interactive. Participants are encouraged to discuss and share with the tutor and the group. These sharings can be very personal, and some may not feel comfortable with them being recorded.

--
Previous participants say:
"Good balance of practical and theoretical with powerful spirit healing. Really enjoyed. Thank you."
"Words cannot describe the magical energy of the workshop. I had no preconceived ideas or what to expect. I did not expect so much healing to take place, so magical."
"Genuine, warm and engaging presenter. Listening, learning and putting into practice throughout the workshop. Felt uplifted, empowered to use the tools and energetically balanced afterwards."
"Was amazing and i loved it very very much."

"Susan Gash is a wonderful tutor. The content, the timing and desire to learn more were all very good."

--
This workshop will be live in our online classroom
All you need to take part is a good internet connection and a computer with a webcam, microphone and Zoom.
On booking this workshop, you will receive an email with the Zoom link to access it. Remember to check your spam folder if you don't receive this confirmation email in your inbox.
Please send us a message if you have any questions. We hope you enjoy the workshop!
About Susan Gash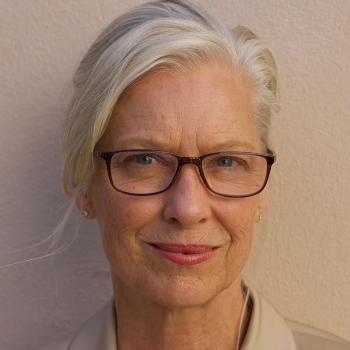 Susan Gash is a healer and a skilled energy dowser. During healing sessions she invokes the Spirit Doctor team, an ever-evolving entourage of healers, physicians and shamans.
Read more about Susan
Register your interest
This workshop has already taken place, please register below and we'll let you know when it runs next.