When we lean into nature, when we feel the cycles of the seasons with our innermost being, when we invite the land to be our greatest teacher, we find true harmony within. This is the path you'll learn to walk in this in-person workshop.
This workshop at the College in London, which includes a sacred guided walk in nearby Hyde Park, will show you how to 'take Nature's hand'. Once grasped, you will never let it go! This connection can lead you to every answer you seek. It can support and nurture you through each moment. It can guide every step of your spiritual path.

In this workshop, you will learn to:
Live by the seasons and natural cycles
Look for and receive nature's medicine
Connect to the wisdom of the land in a deeper way
Listen for nature's guidance on your spiritual path
We will begin our journey at the College with a grounding visualisation, bringing us into inner stillness and self-reflection. Now we're ready for our sacred guided walk. Our place of pilgrimage? The beautiful Hyde Park, a 15-minute walk away, now sparkling with wintry light. Finally, we will return to the College for a special ritual where we offer to Spirit all that has enriched us in this journey.
--
Entry requirements
We will be walking to and within Hyde Park as part of this workshop. Hyde Park is a 15-minute walk from the College. Please dress warmly and wear comfortable shoes. 
Please consider any mobility issues before booking.
This workshop is for everyone, wherever you are on your path.
The land and the collective power of this special group will provide what you need.
--
This workshop is taking place in-person at our college in London
You can find the address and travel directions on our contact page - we'll also include all the information in your enrolment email.
About Jeremy Rye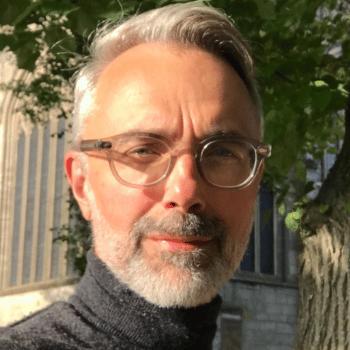 Landscape architect Jeremy Rye is wedded to the land. He guides us back to our roots to connect deeply with our Earth, nature and the Wheel of the Year for healing and self-realisation.
Read more about Jeremy
Buy Now
To secure your place on this workshop click book now.
Price: £75.00
Become a member today and you will save £20.00 on your first ticket.
Additional tickets for this event charged at £75.00
Find out more about membership.