In this in-person workshop at the College in London, we will take a detailed look at how various meditation practices shape our mind, and how we can progress towards a mind that is free from suffering in the Buddhist context.
Subtle caveats in the Buddha's meditation techniques are often overlooked; however, these caveats have profound effects on how we condition the mind towards wholesome states. 
In this in-person workshop, we will explore various Buddhist meditation techniques and place each in its appropriate context. There will be plenty of opportunities to establish the techniques in short practice sessions along with methods to make meditation a part of our regular routine.
Areas of focus in this workshop will include: 
Important mediation stages and unpack why preliminary practices are important 
Each stage of practice in the Buddhist worldview, the causes of psychological suffering, and how to overcome these causes in the Buddhist context 
Examination of various techniques of jhana (concentration), insight training (mindfulness), and preparatory Brahma vihara practices (loving-kindness), and body relaxation techniques 
The teachings of the Buddha from the sutras (sacred texts) as well as a look at the altered states which may arise from various practices and how one should move through these states to reach the final goal of profound freedom
An exploration of the advice of living masters who have navigated the field of extraordinary experiences which lead to liberation. 
There will also be opportunities to ask specific questions regarding the techniques and appropriate adjustments based on one's psychology to avoid unnecessary psychological hindrances. 
Any advice given will be supported by the Vissudhimagga, an important text used as guidance by early Buddhist monks.
--
Previous participants say:
"Ann Mathie was amazing. Very well prepared, covering a vast subject and presented in a digestible and interesting way."
"Very impressed by the scholarly nature of this event - fascinating."
"Expert and well presented presentation on a subject which is multi-faceted and full of wisdom which is even more relevant today."
--
This workshop is taking place in-person at our college in London
You can find the address and travel directions on our contact page - we'll also include all the information in your enrolment email.
About Ann Mathie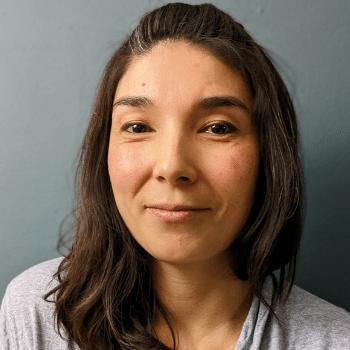 A practitioner of yoga & meditation for over 20 years, Ann Mathie has an MA in the Traditions of Yoga and Meditation from SOAS University, with an interest in Tantra, Yoga & Buddhism.
Read more about Ann
Register your interest
This workshop has already taken place, please register below and we'll let you know when it runs next.