Our karmas are the seeds of our past actions, which sprout into behavioural patterns and belief systems that create the illusory reality/maya that we inhabit.
In the Hindu tradition, karmas are created through our past choices and behaviours, both in this lifetime and carried forward from previous lifetimes.
In this kundalini yoga workshop, we use specific techniques of movement, meditation and mantra to work on clearing our past karmas, purifying our personal and ancestral history.
We shake out the rug of our past to allow us to start afresh and forge a new reality for ourselves.
This workshop is for everyone, regardless of level or ability. All you need to practise is an open mind and willing spirit. You may find some of the movements challenging but always worth your best efforts. There will be chairs available for those who find it uncomfortable sitting on the floor/yoga mat for extended periods of time. Please wear comfy clothes appropriate for movement.
This workshop is taking place in-person at our college in London
You can find the address and travel directions on our contact page - we'll also include all the information in your enrolment email.
About Gemma Bliss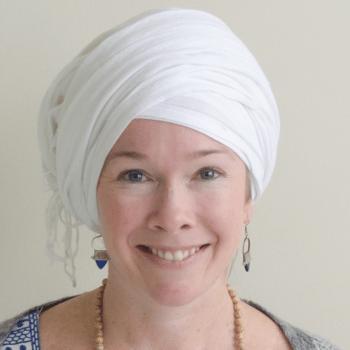 Gemma Bliss has been teaching kundalini yoga since 2010, and practising various styles of yoga and meditation for more than two decades. She has a MA in yoga and meditation from SOAS.
Read more about Gemma
Register your interest
If you're interested in finding out more about this workshop, please register below and we'll be in touch with more information once available.