Finding stillness through meditation - the ultimate bliss.
This workshop is for those who already meditate, and those willing to learn. We will be investigating the nature of stillness and what that may mean.
Stillness is always present within, it is always there. We find it when we allow the inner world to settle down and empty out.
Through relaxation of the body and mind, focusing on the breath and slowly letting go, we are able to drift into our stillness.
Allow the inner world to quiet down and settle, a gentle clearing can be felt within
Experience the presence of stillness and become more acquainted with that stillness
Allow yourself to sit freely in your own awareness: the art of letting go within
Drift into your stillness, freely and unencumbered; develop the art of letting go, bringing you into presence of yourself in the moment and develop the art of holding yourself there
Explore the nature of stillness, what is feels like, and how you respond to it
Kindle a comfortable relationship with your stillness, allowing you to sit quietly and reflectively
Ultimately, we are reaching for the ability to sit quietly and deeply within our own awareness of the silence and stillness
--
We will not be recording this workshop. One of the unique aspects of the College's online events is that they are highly interactive. Participants are encouraged to discuss and share with the tutor and the group. These sharings can be very personal, and some may not feel comfortable with them being recorded.
--
Previous participants say:
"Geoffrey is lovely : ) Kind, gentle, with a sense of humour and a lovely voice!"
"I thoroughly enjoyed this workshop and gained a lot of insight and knowledge. In particular, Geoffrey helped to lift some misconceptions I had about meditation and I now feel much more confident and free to enjoy the practice as part of my daily life, without imposing unrealistic expectations on myself."
"We learnt so much today from Geoffrey, the group dynamics and the energy was really overflowing with so much goodness, ensuring we all left today feeling a huge meditation achievement."
"I was very impressed by the way Geoffrey was able to involve and listen to every participant throughout the workshop. The atmosphere was really warm and inclusive which really added to the day."

--

This workshop will be live in our online classroom
All you need to take part is a good internet connection and a computer with a webcam, microphone and Zoom.
On paying for this workshop, you will receive an email with the Zoom link to access it. Remember to check your spam folder if you don't receive this confirmation email in your inbox.
Please send us a message if you have any questions. We hope you enjoy the workshop!
About Geoffrey Beitz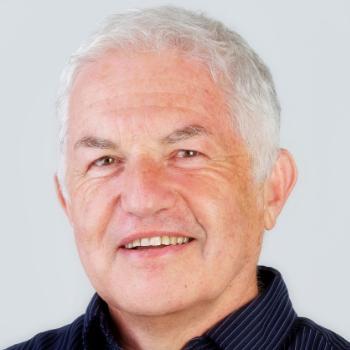 Geoffrey Beitz bought his first tarot deck in 1973, and the rest is history! He studied under the guidance of Gerrie March at the College and now teaches mediumship and psychic development .
Read more about Geoffrey
Buy Now
To secure your place on this workshop click book now.
Price: £80.00
Become a member today and you will save £20.00 on this purchase. Find out more about membership.