Join this experiential in-person workshop to discover the tradition of mantra in Tantric ritual, meditation technologies and the theory of sound in ancient Indian philosophies.
In this workshop at the College in London, we will explore the ritual technologies of mantra in Tantric practice and how mantra is used as a tool to access deeper states of consciousness. Together, we will practice ancient techniques of healing through the vehicle of sound. 


This in-person workshop is set out in two parts:
First, we will unpack the theory. We will look at the structures of the subtle yogic body and how this mind-body is transformed through accessing the primordial sounds of creation. You will receive detailed explanations of the mechanisms behind the psychological processes of transformation framed in the context of ancient Indian philosophies such as Sāṃkhya and Mīmāṁsā.

Then, we will graduate to applying this theory to practice. We will use various techniques to align thoughts and sound as a means to access deeper states of meditation. 
Additionally, we will explore the direct experience of advanced meditators and ritual practitioners who discovered healing and insight through the medium of sound. We will use their subtle instructions to guide our own access to transcendental states of consciousness. 
By understanding the connection between the sacred geometry of the mind-universe and our mind-body experience through the eyes of our ancient seers, we can align the power of intention with the power of presence. 

Please wear comfortable clothes for sitting. Mats, cushions and chairs will be provided.
--
Previous participants say:
"Ann was amazing - really welcoming and friendly." 
"Ann is a great speaker and gave a very insightful workshop both going into the depths of the subject as well as providing guided practice. The workshop has personally provided me with a wealth of insights and teachings to take forward into my own practice."
"Was amazing! Completely blown away by the information, the college and the wonderful teacher."
"This was my first time at the London College of Psychic Studies. What a beautiful, historic and atmospheric building. The rooms are comfortable, light airy and beautifully decorated. Our workshop with Ann Mathie was amazing - full of of the sort of content we were looking for as well as opportunity to practice the Buddhist meditation techniques. It's such a fantastic venue for this type of deep work. What a blessing."
This workshop is taking place in-person at our college in London
You can find the address and travel directions on our contact page - we'll also include all the information in your enrolment email.
About Ann Mathie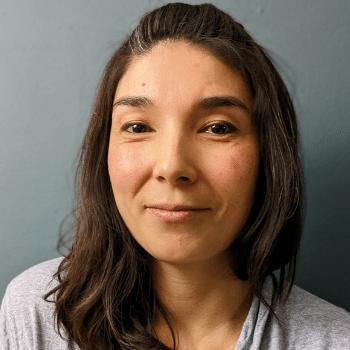 A practitioner of yoga & meditation for over 20 years, Ann Mathie has an MA in the Traditions of Yoga and Meditation from SOAS University, with an interest in Tantra, Yoga & Buddhism.
Read more about Ann
Register your interest
This workshop has already taken place, please register below and we'll let you know when it runs next.