Meditation is a state of mind, body and spirit where you feel calm, focused, aware and connected.
It helps to still the mind, increase self-awareness and improve concentration and wellbeing.
In this livestream meditation workshop, we will explore:
What meditation is and the benefits it brings
Your attitude towards a meditative practice and how this affects your meditation
How to create an ally of your mind to aid (rather than hinder) your meditation
Different ways to meditate and how to find one that feels right for you.
We will dip into different ways to meditate, and discover one that feels right for you. These ways include mantra meditation; breath work; focused attention; guided meditation and true meditation. 
You will discover how meditation can bring a positive improvement in your psychic and healing abilities, health and wellbeing.
At the end of this online experience, you will have an understanding of what meditation is, which type of meditation works for you, and how to begin to reap the benefits of practising meditation in your daily life.

--
We will not be recording this workshop. One of the unique aspects of the College's online events is that they are highly interactive. Participants are encouraged to discuss and share with the tutor and the group. These sharings can be very personal, and some may not feel comfortable with them being recorded.

--
Previous participants say:
"I have taken many thoughts from today, with Geoffrey's positive energy, kindness, his giving of great ideas, well thought out wisdom and guidance, gives so much I can expand on." 
"Our afternoon of meditation has enabled me to embrace Meditation so much more and to now see and be able to continue a daily meditation with the timing of my choosing." 
"We learnt so much today from Geoffrey, the group dynamics and the energy was really overflowing with so much goodness, ensuring we all left today feeling a huge meditation achievement."
"I thoroughly enjoyed this meditation class and gained a lot of insight and knowledge. In particular, Geoffrey helped to lift some misconceptions I had about meditation and I now feel much more confident and free to enjoy the practice as part of my daily life, without imposing unrealistic expectations on myself. I was very much impressed by the way Geoffrey was able to involve and listen to every participant. The atmosphere was really warm and inclusive which really added to the day."
--

This workshop will be live in our online classroom
All you need to take part is a good internet connection and a computer with a webcam, microphone and Zoom.
On booking this workshop, you will receive an email with the Zoom link to access it. Remember to check your spam folder if you don't receive this confirmation email in your inbox.
Please send us a message if you have any questions. We hope you enjoy the workshop!
About Geoffrey Beitz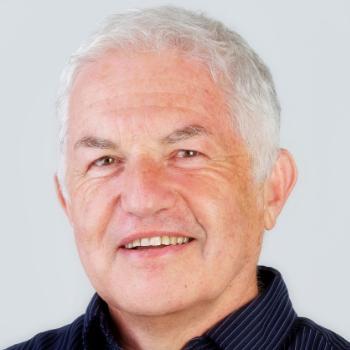 Geoffrey Beitz bought his first tarot deck in 1973, and the rest is history! He studied under the guidance of Gerrie March at the College and now teaches mediumship and psychic development .
Read more about Geoffrey
Register your interest
This workshop has already taken place, please register below and we'll let you know when it runs next.