Are you ready to embody health and vitality? Do you want to live your fullest potential? Then this nourishing four-day, in-person immersion in yoga nidra - sleep meditation - is your gateway. 
Many of us are struggling with a sense of disconnection. With an anxious mind and tired body, we are prone to stress, dis-ease, depression, sleep problems and a loss of vitality. We find ourselves repeating unconscious karmic patterns, no longer able to access our highest self-expression and greater purpose. 

I AM Yoga Nidra is one of the simplest, most profound techniques ever created. It is a sleep meditation technique that combines the benefits of mindfulness meditation with deep relaxation. It shows you the way back to YOU. This 4-day immersive urban retreat at the College will teach you how to do it, and to apply it to your life for lasting change.


On each of the four days of this immersion, expert I AM Yoga Nidra teachers will guide you deeper into the spiritual practice of yoga nidra. To promote lasting shifts at deeper energetic and cellular levels, every teaching is accompanied by a uniquely formulated yoga nidra experience. You will master this extraordinary technique through theory and guided sessions, so you can apply it to every aspect of your life.
--

What is I AM Yoga Nidra

I AM Yoga Nidra is considered one of the five major schools of yoga nidra, or sleeping meditation. This school has been offering in-depth, high quality immersion trainings for the past 20 years. This four-day immersion is facilitated by the technique's co-founder, Kamini Desai, PhD, an internationally recognised leader and educator in the field of yoga nidra.
Meet Kamini Desai, co-founder of I AM Yoga Nidra

Benefits of the Yoga Nidra Immersion
Improved sleep
Reduced stress, anxiety, depression and insomnia
Excellent for pain management
Re-write self-sabotaging habits and negative thinking patterns in conscious dream and deep sleep states
Learn the philosophy of yoga nidra and how to optimally practice
Be guided by Kamini Desai, a leader in the field

Authentic, in-depth, and universally applicable teachings
--

Immersion schedule
Thursday 9 May, 9am-5pm
Friday 10 May, 9am-5pm
Saturday 11 May, 9am-5pm
Sunday 12 May, 9am-1pm
Tea, coffee and water will be supplied in the breaks.
For lunch breaks on Thursday, Friday and Saturday, there are plenty of cafes, eateries and supermarkets in South Kensington and Gloucester Road.
This immersion is non-residential. You are expected to secure your own accommodation. 

--
You will receive:
Direct yoga nidra instruction & experiences from co-founder of I AM Yoga Nidra Kamini Desai and senior instructors
Twice daily yoga nidra sessions
Comprehensive course manual
A deeply restorative personal retreat experience
32.25 hours of CE with Yoga Alliance
21 Hours of CE (APD) with IAYT
Hours count towards Yoga Nidra Teacher Certification*
--
Entry requirements
The Yoga Nidra Immersion is open to all - no experience necessary.
To book your place, click 'BOOK NOW'.
If it is fully booked, click 'REGISTER INTEREST' for updates.
--
Previous participants say:
"Every module is a master class for life." – Annie Reed
"The most profound course I have ever taken in over 20 years of yogic studies." – Jesse Applegarth
"This course gave me the greatest gift I could have ever asked for. A return to restful sleep." –Tamara Metelka
--
For more information on I AM Yoga Nidra, click here.
--

This workshop is taking place in-person at our college in London
You can find the address and travel directions on our contact page - we'll also include all the information in your enrolment email.
About Kamini Desai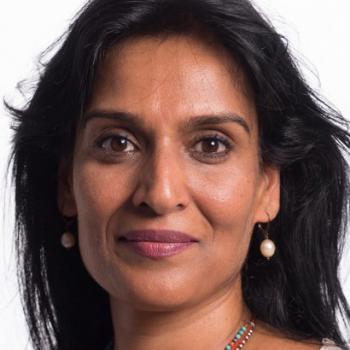 Yogeshwari Kamini Desai PhD incorporates western psychology and eastern philosophy in her teachings on yoga nidra, a field in which she is considered a leading international authority.
Read more about Kamini
Buy Now
To secure your place on this workshop click book now.
Price: £655.00