Psychic intuition and spirit communication are closely linked, but not quite the same. Understanding our psychic intuition and mediumship - which is not so unusual, peculiar, surprising or eccentric (all words to describe "strange") but may be unfamiliar or alien to us and which we may be unaccustomed to or uneasy with - is the object of this workshop.

Suitable exercises and discussions will support us to better understand how psychic intuition functions in each individual. Symbols are often used - a picture language similar to Egyptian hieroglyphics - and this will be covered.
More exercises using mediumship will gently enable exploration and enlargement of this skill, for clearer and more constant spirit communication.
All are welcome.
--

This is an in-person workshop taking place physically at the College in London. Please read about the safety measures we are taking at the College here.
--
Previous participants say:
"Thank you so much, Gerrie, for your support. I loved the activities we did and I feel that I learned a lot through the exchange and sharing of experiences and knowledge. I feel your compassion and understanding helped me to feel valued, supported and understood throughout the day."
"So much experience and expertise, not just in the content, but in assessing the class. Imperceptibly aware of who's capable of what etc. Very impressive, and the warmth is wonderful. No wonder her classes are impossible to book."
"I have attended Gerrie's workshops before and have enjoyed them all and benefitted from what Gerrie has taught."
--

This workshop is taking place in-person at our college in London
You can find the address and travel directions on our contact page - we'll also include all the information in your enrolment email.
About Gerrie March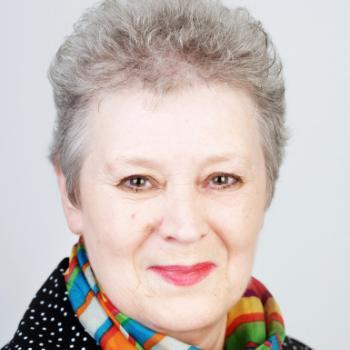 Senior College Tutor Gerrie March has worked as a psychic medium for over 40 years, and has been at the College since 1983. She is an award holder of the Spiritual National Union.
Read more about Gerrie
Register your interest
This workshop has already taken place, please register below and we'll let you know when it runs next.