The aura contains information about our physical, emotional and spiritual health along with a multitude of information about a person's past, present and future.
But focusing our attention and looking for colour in response to our seeking, we can use colour to help reveal the answer.
Together we will learn to understand, feel and see colours and use them as a symbolic language for working with the aura, including:
How to open or enhance your spiritual vision to be aware of colours in the aura
Learning how to use a variety of aura graphs
Developing our own library of colour meanings
Learning how to do short readings with the use of colour
Allow colour to be a part of your spiritual journey and/or practice by joining Daniel in this fascinating livestream workshop.
Please have some colouring pencils, crayons or pens, as well as some paper for this workshop.
--
We will not be recording this workshop. One of the unique aspects of the College's online events is that they are highly interactive. Participants are encouraged to discuss and share with the tutor and the group. These sharings can be very personal, and some may not feel comfortable with them being recorded.

--
Previous participants say:
"Really excellent workshop. I got a LOT out of it and enjoyed it. It was great to get so much practice and work with different people. and in different ways. Daniel's opening talk was so interesting!"
"Dan was brilliant - it was the first session I attended with him and I am looking forward to attending another. He made the effort to speak to each and every person and kept the session fun, interesting and varied."
"Very enjoyable workshop, and very useful too!"
--

This workshop will be live in our online classroom
All you need to take part is a good internet connection and a computer with a webcam, microphone and Zoom.
On booking this workshop, you will receive an email with the Zoom link to access it. Remember to check your spam folder if you don't receive this confirmation email in your inbox.
Please send us a message if you have any questions. We hope you enjoy the workshop!
About Daniel Pitt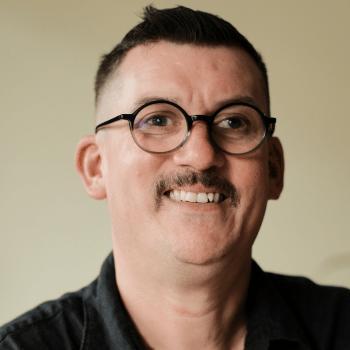 Daniel Pitt first awakened to his psychic abilities aged 11. After more than 20 years of exploring the spirit world, he is keen to help others feel the magic of how spirit can change and enhance their life.
Read more about Daniel
Register your interest
This workshop has already taken place, please register below and we'll let you know when it runs next.