Vision, hearing, aroma, taste, touch, emotions, memory, personal life experience and knowing: Our inner senses can enrich the information we present in our psychic and mediumistic messages.

In this livestream workshop, you will discover how to enhance your psychic and mediumship readings through your own sensory responses and life experience. 
We will practice simple, fun exercises designed to trigger your inner senses. Through discussion and reflection, we will explore how our awareness of these inner senses can improve and expand the information we receive.

Book your place now to tune in with Senior Tutor Gerrie March, your trusted guide on this enriching journey of sensory discovery.
--
Entry requirements
--

We will not be recording this workshop. One of the unique aspects of the College's online events is that they are highly interactive. Participants are encouraged to discuss and share with the tutor and the group. These sharings can be very personal, and some may not feel comfortable with them being recorded.
--
Previous participants say:
"Gerrie is excellent and the workshop was a brilliant day full of amazing people too."
"I had no expectations going in and came out having surprised myself. I really enjoyed listening to Gerrie's stories and wanted to hear a lot more, couldn't have enough really! I'm glad this was my very first workshop at the College."
"Gerrie gave more. More guidance. More information. Much more than was advertised. Her class was spiritually uplifting and healing."
"Extremely excellent. I am very impressed with Gerrie. She is an extraordinarily great medium and psychic.
She made me feel at home, and the room was in a very high energy."
--
This workshop will be live in our online classroom
All you need to take part is a good internet connection and a computer with a webcam, microphone and Zoom.
On booking this workshop, you will receive an email with the Zoom link to access it. Remember to check your spam folder if you don't receive this confirmation email in your inbox.
Please send us a message if you have any questions. We hope you enjoy the workshop!
About Gerrie March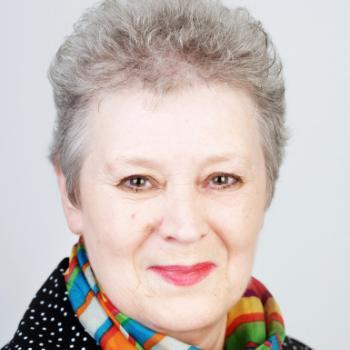 Senior College Tutor Gerrie March has worked as a psychic medium for over 40 years, and has been at the College since 1983. She is an award holder of the Spiritual National Union.
Read more about Gerrie
Register your interest
All places are currently sold out - we add more spaces to events wherever possible.
Register below to be kept informed.