This transformational in-person ceremony, facilitated by Heka initiate Pixie P Carney, is purposed at clearing what does not energetically serve you as we prepare for 2024.
This ceremony is an ideal opportunity to reset and receive guidance directly from the powerful Sekhmet, Egyptian Goddess of War and Healing. You will enter 2024 energetically revitalised.


If you are ready to make a real change in your life, this Sekhmet ceremony is your springboard. Sekhmet's name means 'the most powerful one', and working with this ancient goddess brings a visceral experience of her might. Sekhmet's energy demolishes the blocks and fears that prevent you from moving forward, and replaces them with empowerment, self-confidence and purpose.
In this ceremony, Pixie will take you to Sekhmet's chamber. Through shamanic drumming, you will be transported through time to the ancient Temple of Karnak to meet Sekhmet. Here, you will be invited to offer her the fear, anger and blocks that are holding you back in life. Sekhmet will devour these unhelpful emotions and patterns, transforming them into empowering energies for rebirth and renewal.
This ceremony is for all who are seeking change. 


Join us if you are:
having trouble moving on after a relationship has ended
stuck in a rut & can't find your mojo to make positive changes
stagnating in a cycle of disappointment, personally or professionally
addicted to negative thinking
Our fears are the number one reason we do not reach our full potential. These blocks prevent us from standing in our power. This Sekhmet ceremony is your rebirth, taking you from these old fears and blocks to your victory.
Once you go through the sacred chamber of Karnak, you emerge as a child of Sekhmet. This is the beginning of an amazing relationship. She, The Most Powerful One will be walking by your side, giving you greater confidence and power to make better life choices. The Most Powerful One devours your fears.

--
Those who joined the incredible Sekhmet Ceremony at The College of Psychic Studies in September are welcome to come and deepen their relationship with Sekhmet.
--

Previous participants say:
"It was really special. The energy was amazing. Pixie was great. After the ritual I felt more grounded and my heart chakra started to open. I definitely feel the healing."
"Pixie is a wonderful teacher and guide. The ceremony was enjoyable and enlightening. I will definitely be coming back for more."
"Really enjoyed it, Pixie was very attentive, really felt like she was talking to me."

"A wonderful and healing experience."

--
This workshop is taking place in-person at our college in London
You can find the address and travel directions on our contact page - we'll also include all the information in your enrolment email.
About Pixie P Carney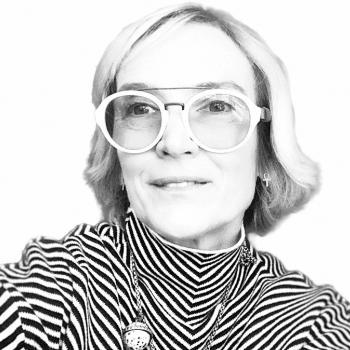 College of Psychic Studies graduate Pixie Carney is a shamanic healer, Reiki Master, psychic medium and initiate of Heka Ancient Egyptian Magick, with a special bond to Sekhmet.
Read more about Pixie P
Buy Now
To secure your place on this workshop click book now.
Price: £80.00
Become a member today and you will save £20.00 on your first ticket.
Additional tickets for this event charged at £80.00
Find out more about membership.