Want to really experience your innate psychic abilities and intuitive knowing? In this online workshop, you will discover creative ways to effectively deepen your psychic abilities.
Finding new points of psychic focus through cards, objects, words and colours, Geoffrey Beitz believes our possibilities of psychic development are endless if we allow our imagination to freely experiment. 
These diverse focus points can deepen and enhance your connection to Spirit and aid you to go beyond the familiar, thus opening new possibilities and bringing new awareness.

Aspects of focus in this inspiring workshop include:
Using the art of storytelling: learning to weave a cohesive story with the psychic information you receive to create a meaningful message which is more memorable for the sitter;
Investigating and solidifying your emotional connection, which is central to psychic work, and which is the backbone of meaning;
Developing your energy awareness and sensitivity within: helping to realise that your body is your own psychic instrument;
Using your awareness, senses, imagination and intelligence to share meaningful and relevant information from Spirit for your sitter.
Geoffrey will also encourage these discoveries through meditation and by finding the stillness within - the key to deeper understanding and connection.
--
We will not be recording this workshop. One of the unique aspects of the College's online events is that they are highly interactive. Participants are encouraged to discuss and share with the tutor and the group. These sharings can be very personal, and some may not feel comfortable with them being recorded.

--
Previous participants say:
"I really liked my teacher Geoffrey - I loved his sense of humor!"
"There was a very lovely feel about the event - thank you Geoffrey and all."
"I had a wonderful time and many surprising moments!" 
"Geoffrey made me feel at ease in the online classroom. He drew out psychic abilities I didn't even think I had. The hours passed so fast I am truly satisfied and would recommend to a friend!"
--
This workshop will be live in our online classroom
All you need to take part is a good internet connection and a computer with a webcam, microphone and Zoom.
On booking this workshop, you will receive an email with the Zoom link to access it. Remember to check your spam folder if you don't receive this confirmation email in your inbox.
Please send us a message if you have any questions. We hope you enjoy the workshop!
About Geoffrey Beitz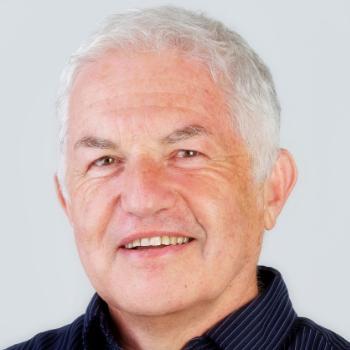 Geoffrey Beitz bought his first tarot deck in 1973, and the rest is history! He studied under the guidance of Gerrie March at the College and now teaches mediumship and psychic development .
Read more about Geoffrey
Register your interest
This workshop has already taken place, please register below and we'll let you know when it runs next.