In this engaging livestream workshop, you will harness the power of spirit-inspired art to enrich your everyday life and relationships.
Spirit-inspired art is often perceived as a complex maze. However, in reality, it resembles a simple labyrinth that guides us from entrance to centre. Even when it feels like we're retracing previous steps, progress can lead us to the centre of understanding. Practice makes progress! 
Workshop highlights:
Empowerment through art: Learn practical techniques to use spirit-inspired art as a tool for personal empowerment and self-discovery.
The power of intention: Discover the key to setting a clear intention as an essential aspect of being able to read spirit-inspired art.
Relationship graphs: Delve into relationship graphs and their interpretation, with insights into how art can be used to provide objective guidance in solving relationship imbalances.
Interpretation study: Master key interpretation skills to extract meaningful and actionable insights from your own spirit-inspired art.
Answers and clarity: Find answers to pressing questions by translating your scrying art creations into practical guidance.
By the end of the session, you will understand art as a powerful medium for enhancing your multi-sensory skills, which will in turn enhance your everyday life. This workshop also offers you an objective platform for psychic development.

Book now for this unique opportunity to explore the synergy between spirit-inspired art and self-improvement.
--
Entry requirements
All are welcome - no artistic experience or ability needed.
Please have paper and coloured pastels/pencils/crayons to draw with, as well as a notebook and pen.
--
Previous participants say:
"June Elleni is a great teacher. Thank you."
"Such a FANTASTIC course. I wasn't sure what to expect, but it was so well explained. It has helped me to realise some mental blocks that were challenging me, and it helped me to develop a blueprint on achieving my goals no matter if they are physical or emotional."
"June Elleni always suprises and delights. Very good."
"i love the way June-Elleni made the whole workshop experiential and her delivery was clear and to the point. Enjoyed it very much."
--
This workshop will be live in our online classroom
All you need to take part is a good internet connection and a computer with a webcam, microphone and Zoom.
On booking this workshop, you will receive an email with the Zoom link to access it. Remember to check your spam folder if you don't receive this confirmation email in your inbox.
Please send us a message if you have any questions. We hope you enjoy the workshop!
About June-Elleni Laine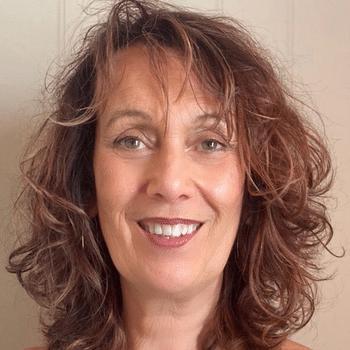 Having worked as a soul artist and clairvoyant for over 20 years, June-Elleni Laine is ideally equipped to teach spirit connection. She is fascinated by drawing portraits of loved ones in spirit.
Read more about June-Elleni
Buy Now
To secure your place on this workshop click book now.
Price: £75.00
Become a member today and you will save £20.00 on your first ticket.
Additional tickets for this event charged at £75.00
Find out more about membership.