Colours are powerful. They evoke unique emotional, energetic and creative responses in each of us. This in-person workshop with artist Hanelle Levine guides you to explore your own relationship with colours. Come and discover the joys of playing with colour and paint.
When we engage with colour, we open doorways to our imagination, psychic awareness and creative self. In this in-person workshop at the College, we will step through those doorways and explore where different colours can lead us. 

In this experiential workshop, you will:
Experience how meditation can heighten your colour sensitivity.
Discover the joys of playing with colour and paint.
Access your imagination as a treasure trove of ideas.

Work with subtle energies that may be available to you.
Come along to this in-person workshop with an open mind and willingness to engage with the world of your imagination. Most importantly, join with the intention to have plenty of fun!

--

All materials will be supplied by the College.

--

This workshop is taking place in-person at our college in London
You can find the address and travel directions on our contact page - we'll also include all the information in your enrolment email.
About Hanelle Levine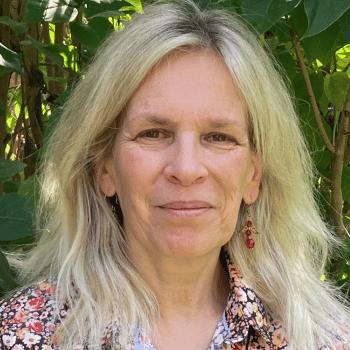 Hanelle Levine is an artist, educator, healer, and homeopath. Sensitive to Spirit frequencies since an early age, her connection with the numinous realms informs her art practice.
Read more about Hanelle
Buy Now
To secure your place on this workshop click book now.
Price: £80.00
Become a member today and you will save £20.00 on your first ticket.
Additional tickets for this event charged at £80.00
Find out more about membership.