Curiosity and an open mind are all you need to take part in this workshop. You don't have to be able to draw well to benefit from psychic art.
Imagine being able to draw unseen energy and information that sits on the very edge of consciousness and make sense of it.
June-Elleni will show you how to decipher meaning from colour, form and symbolism in your drawings, unlocking the language of the sixth sense. Be prepared to explore the world of art and colour as a tool to do readings for people.
Please remember to bring:
Drawing paper

SOFT pastels - a selection of coloured soft pastels
A fixative - June-Elleni uses hairspray as it doesn't smell as strong and is cost-effective
--
We hope that, Covid-permitting, this workshop will run in person at the College as planned. Please read about the safety measures we are taking at the College here. If necessary, the workshop will transfer to an online event via Zoom.
--
Previous participants say:
"June Elleni-Laine is a great teacher, very passionate about psychic art. She makes all her students feel at ease. She is always encouraging us."

"What a wonderful insight. Everyone was incredibly accommodating with very, very interesting people joining."
"June-Elleni is a fantastic teacher, can't wait for the next workshop with her."
"Enjoyed the workshop so much I have signed up for her eight-week course."
--

This workshop is taking place in-person at our college in London
You can find the address and travel directions on our contact page - we'll also include all the information in your enrolment email.
About June-Elleni Laine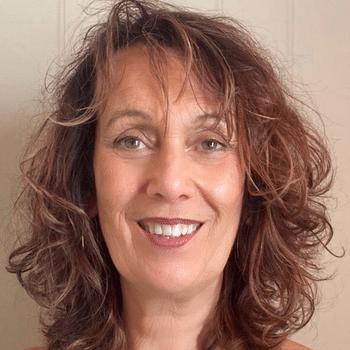 Having worked as a soul artist and clairvoyant for over 20 years, June-Elleni Laine is ideally equipped to teach spirit connection. She is fascinated by drawing portraits of loved ones in spirit.
Read more about June-Elleni
Register your interest
This workshop has already taken place, please register below and we'll let you know when it runs next.