Join us for a meditation and visualisation series with the Angelic Realm.
'Chaos is the score upon which reality is written… chaos breeds life where order breeds habit' - Henry Moore
As the transformation of our experience of the world continues to unfold, we can learn to embrace the idea of chaos, uncertainty and confusion to find the powerful life-affirming messages of creativity and potential they hold. The access point is often more readily available in the sacred space of reflection and meditation.
In this series of spontaneously guided meditation and visualisation sessions, we will connect with the vast fields of energy and inspiration known as the Archangels.
The Archangels referred to as Michael, Metatron, Azriel, Gabriel, Raphael, Uriel, Haniel, Jophiel and Sandalphon, each with their own unique energy signatures, will guide and inspire ways in which we can each create an "Ark of Light Within" to surf these transformative times.
By creating your own Ark of Light with the guidance of the angelic realm, you create a field of strong vibrational energy-sovereignty. This provides greater awareness of your own innate resilience, higher levels of creativity, trust in personal discernment, and a deeper connection with your intuition.
Intuition is simply seeing with the soul. Through the eyes of the soul we can see past the chaos to uncover hidden meaning and more easily manifest the harmony, happiness, wellbeing and joy on offer at this time of rapid change.
The unknown is the only place where infinite possibilities and creativity lie. There is a voice that doesn't use words and all we have to do is listen.
Kim looks forward to sharing with you. As ever, steady in the light.
--
We will not be recording these classes. One of the unique aspects of the College's online courses is that they are highly interactive. Participants are encouraged to discuss and share with the tutor and the group. These sharings can be very personal, and some may not feel comfortable with them being recorded. If you need to miss any sessions, your tutor will be happy to offer a brief outline of the material covered.
--
Previous participants say:
"Really great course! I had such an amazing experience whilst learning and really enjoyed it!"
"I thoroughly enjoyed every week. I liked Kim's down to earth manner."
"Kim is an amazing tutor and I would definitely recommend her and her course to anyone curious to learn about the angelic realm."
--

Course Schedule
There are 6 sessions for this course
| | | |
| --- | --- | --- |
| 1 | Thursday 17th February 2022 | 7:00pm - 8:30pm |
| 2 | Thursday 24th February 2022 | 7:00pm - 8:30pm |
| 3 | Thursday 3rd March 2022 | 7:00pm - 8:30pm |
| 4 | Thursday 10th March 2022 | 7:00pm - 8:30pm |
| 5 | Thursday 17th March 2022 | 7:00pm - 8:30pm |
| 6 | Thursday 24th March 2022 | 7:00pm - 8:30pm |
This course will be live in our online classroom
All you need to take part is a good internet connection and a computer with a webcam, microphone and Zoom.
On booking this course, you will receive an email with the Zoom link to access it. Remember to check your spam folder if you don't receive this confirmation email in your inbox.
Please use the same link to access each of your course sessions.
Please send us a message if you have any questions. We hope you enjoy the course!
About Kim Pilkington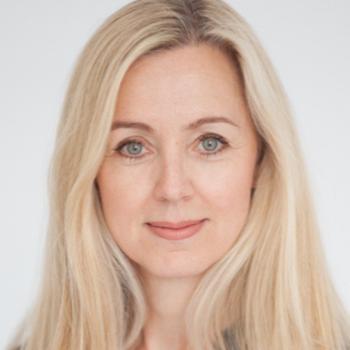 College alumnus Kim Pilkington teaches how to work with the energy of spirit guides, ascended masters and angels to bring through messages of practical guidance, love and hope.
Read more about Kim
Buy Now
To secure your place on this course click book now.
Price: £130.00
Become a member today and you will save £30.00 on this purchase. Find out more about membership.