This 10-week online intermediate course is ideal for those wanting more from their own awareness. 
Students need to be experienced and confident in their own psychic abilities, and have a desire to work on their perceptive skills in order to offer healing and therapeutic one-to-one readings.
In this course we will explore, discuss, challenge and strengthen our mediumistic awareness.
Week 1: The Presence in the Power
The awareness of the many forms of energy in our work, how to acknowledge it and use it better.
Week 2: The Sitter
We need to understand the person we are working for, their energy and what they are bringing to the experience. Using our own psychic skills to understand them and help them.
Week 3: Feelings
This week we will focus on our feelings about the spirit world, and the sitter's soul.
Week 4: Visions
This week we will explore the part of us which is clairvoyant, and the many uses and ways we can use it in our work.
Week 5: Sounds
We will focus on our listening skills and the gift of clairaudience, paying attention to the sounds, songs and voices that are presented when we listen carefully to the spirit world and the soul of the sitter.
Week 6: Details
Reaching for specifics this week, we will focus on our wish lists for evidence: what is it we need and want to know, and give in our readings.
Week 7: The Soul Journey
This week we will focus on your awareness to talk to the Soul and explore the sitter's purpose in life.
Week 8: Altered States of Awareness
We will focus gently on the subtle changes of awareness in our work (group session one-to-ones) and a guest test subject.
Week 9: Bringing it all together
We will bring all the things we have studied together to give a complete one-to-one sitting.
Week 10: Final insights and Q&As
Daniel will work for the class giving his own insights and will offer a mini reading with Q&As.
The course will be a mixture of lectures, discussions and plenty of physical practice. Each week you will have time and space to sit in the presence of those you know and love in the other world.
Daniel reserves the right to change the content of the course sometimes, based on the guidance of the spirit world and those who attend.
--
We will not be recording these classes. One of the unique aspects of the College's online courses is that they are highly interactive. Participants are encouraged to discuss and share with the tutor and the group. These sharings can be very personal, and some may not feel comfortable with them being recorded. If you need to miss any sessions, your tutor will be happy to offer a brief outline of the material covered.

--
Previous participants say:
"Daniel is a fantastic teacher and medium. He gave us many tools to help strengthen our understanding and trust in messages we were receiving and conveying."
"Daniel has the ability to make all his students feel at ease and is an incredible coherent teacher. Would highly recommend."
"Brilliant teacher in every way! I really have loved and enjoyed Daniel's expertise and teaching style and have noticed how I have grown psychically from his support and encouragement. I look forward to continuing to grow as a student with Daniel. 10/10!!!"
--

Important notice: The UK switches to British Summer Time on Sunday 27 March 2022.
For our students in the UK, your digital clocks should adjust automatically. However, if you are joining from outside the UK, please double-check the start time of the final class in this course. You will need to log in an hour earlier than previously.
Course Schedule
There are 10 sessions for this course
| | | |
| --- | --- | --- |
| 1 | Tuesday 25th January 2022 | 4:00pm - 6:00pm |
| 2 | Tuesday 1st February 2022 | 4:00pm - 6:00pm |
| 3 | Tuesday 8th February 2022 | 4:00pm - 6:00pm |
| 4 | Tuesday 15th February 2022 | 4:00pm - 6:00pm |
| 5 | Tuesday 22nd February 2022 | 4:00pm - 6:00pm |
| 6 | Tuesday 1st March 2022 | 4:00pm - 6:00pm |
| 7 | Tuesday 8th March 2022 | 4:00pm - 6:00pm |
| 8 | Tuesday 15th March 2022 | 4:00pm - 6:00pm |
| 9 | Tuesday 22nd March 2022 | 4:00pm - 6:00pm |
| 10 | Tuesday 29th March 2022 | 4:00pm - 6:00pm |
This course will be live in our online classroom
All you need to take part is a good internet connection and a computer with a webcam, microphone and Zoom.
On booking this course, you will receive an email with the Zoom link to access it. Remember to check your spam folder if you don't receive this confirmation email in your inbox.
Please use the same link to access each of your course sessions.
Please send us a message if you have any questions. We hope you enjoy the course!
About Daniel Pitt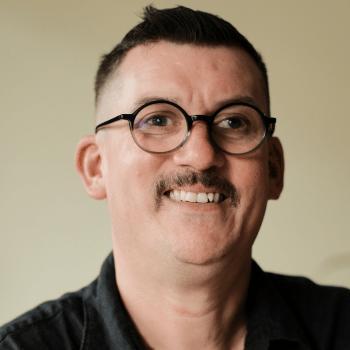 Daniel Pitt first awakened to his psychic abilities aged 11. After more than 20 years of exploring the spirit world, he is keen to help others feel the magic of how spirit can change and enhance their life.
Read more about Daniel
Buy Now
To secure your place on this course click book now.
Price: £230.00
Become a member today and you will save £30.00 on this purchase. Find out more about membership.