This 10-week livestream palm reading class is suitable for absolute beginners and also those intrigued by the holistic nature of the connection between our hands and brain and how it all works together.
In this online course, Master Palmist Robin Lown will introduce you to the world of palmistry and palm reading. You will start to understand both your own and other people's life-patterns and what nature intended for our talents and potential in this world.
We will learn in easy steps how to read and interpret the hands. We will look at how character, personality traits and potential relate to the nature of our hand structure. We will also analyse hand shape, size, and skin-ridge patterns, all combining to produce our own unique 'hand programme.'
By integrating the best of both Eastern and Western traditions, this online palm reading course will guide you to discover and use many simple reading skills. It will start you on a fascinating journey and give you confidence to practice on your friends and family.
--
Entry requirements
This course is open to all.
To enrol on this course, click 'BOOK NOW'.
If it is fully booked, click 'REGISTER INTEREST' for updates.
--
We will not be recording these classes. One of the unique aspects of the College's online courses is that they are highly interactive. Participants are encouraged to discuss and share with the tutor and the group. These sharings can be very personal, and some may not feel comfortable with them being recorded. If you need to miss any sessions, your tutor will be happy to offer a brief outline of the material covered.
--
Previous participants say:
"Robin created a solid foundation course with a good balance of information, comments, observations, theory, practice etc."
"Robin is an experienced teacher with extensive knowledge and experience in Palmistry, which he shares with warmth and generosity. Time well spent on a fascinating topic."
"I thoroughly enjoyed this well-structured Introduction to Palmistry. The course helped to broaden my understanding of the subject. Although I'm still learning, I now feel better able to understand aspects of the hand."
--

Here's what to expect:
--

Course Schedule
There are 10 sessions for this course
| | | |
| --- | --- | --- |
| 1 | Wednesday 17th January 2024 | 7:00pm - 9:00pm |
| 2 | Wednesday 24th January 2024 | 7:00pm - 9:00pm |
| 3 | Wednesday 31st January 2024 | 7:00pm - 9:00pm |
| 4 | Wednesday 7th February 2024 | 7:00pm - 9:00pm |
| 5 | Wednesday 14th February 2024 | 7:00pm - 9:00pm |
| 6 | Wednesday 21st February 2024 | 7:00pm - 9:00pm |
| 7 | Wednesday 28th February 2024 | 7:00pm - 9:00pm |
| 8 | Wednesday 6th March 2024 | 7:00pm - 9:00pm |
| 9 | Wednesday 13th March 2024 | 7:00pm - 9:00pm |
| 10 | Wednesday 20th March 2024 | 7:00pm - 9:00pm |
This course will be live in our online classroom
All you need to take part is a good internet connection and a computer with a webcam, microphone and Zoom.
On booking this course, you will receive an email with the Zoom link to access it. Remember to check your spam folder if you don't receive this confirmation email in your inbox.
Please use the same link to access each of your course sessions.
Please send us a message if you have any questions. We hope you enjoy the course!
About Robin Lown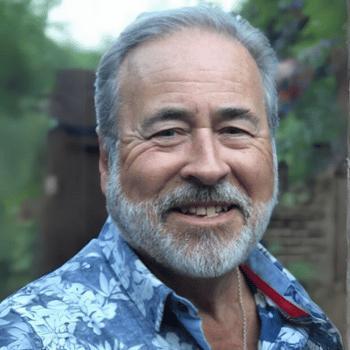 High profile Master Palmist Robin Lown has featured as the resident palmistry expert on numerous television shows and has written for most British national papers and many MBS magazines.
Read more about Robin
Buy Now
To secure your place on this course click book now.
Price: £240.00
Become a member today and you will save £30.00 on your ticket.
Find out more about membership.