The Advanced Tarot course is for immersion.
Students must complete Avril's Foundation and Intermediate Tarot courses before embarking on this intensive Advanced Tarot course.
In the Advanced course you will have the opportunity to develop both professionally and personally and it is organic in content.
Each week there is a guided meditation and discussion is actively encouraged. Part of this course is experiential as it includes case studies with both a speculative and practical approach to understanding Tarot.
Working with the cards is a dynamic for healing, self-discovery, speaking narratives and identifying operative influences and trends. Participants are encouraged to work with a deck of their choice. This is the next step on your Tarot journey.
--
We will not be recording these classes. One of the unique aspects of the College's online courses is that they are highly interactive. Participants are encouraged to discuss and share with the tutor and the group. These sharings can be very personal, and some may not feel comfortable with them being recorded. If you need to miss any sessions, your tutor will be happy to offer a brief outline of the material covered.
--
Previous participants say:
"Love the classes and Avril is a brilliant teacher. "
"Avril Price is an inspirational teacher."
"Really enjoyed Tarot online with Avril's advanced class. Especially enjoyed working on interactive projects with other class members. As always, Avril makes Tarot come alive."
"Αvril is a gifted, great teacher!! She was warm and created a nice atmosphere, connected the group smoothly and gave us deep and original views on the Tarot, beyond books and trivial explanations. She gave us broader perspective though super interesting and challenging exercises."
--

Important notice: The UK switches to British Summer Time on Sunday 27 March 2022.
For our students in the UK, your digital clocks should adjust automatically. However, if you are joining from outside the UK, please double-check your time zone with the start time of the final class in this course. You will need to log in an hour earlier than previously.
Course Schedule
There are 10 sessions for this course
| | | |
| --- | --- | --- |
| 1 | Friday 28th January 2022 | 7:00pm - 9:00pm |
| 2 | Friday 4th February 2022 | 7:00pm - 9:00pm |
| 3 | Friday 11th February 2022 | 7:00pm - 9:00pm |
| 4 | Friday 18th February 2022 | 7:00pm - 9:00pm |
| 5 | Friday 25th February 2022 | 7:00pm - 9:00pm |
| 6 | Friday 4th March 2022 | 7:00pm - 9:00pm |
| 7 | Friday 11th March 2022 | 7:00pm - 9:00pm |
| 8 | Friday 18th March 2022 | 7:00pm - 9:00pm |
| 9 | Friday 25th March 2022 | 7:00pm - 9:00pm |
| 10 | Friday 1st April 2022 | 7:00pm - 9:00pm |
This course will be live in our online classroom
All you need to take part is a good internet connection and a computer with a webcam, microphone and Zoom.
On booking this course, you will receive an email with the Zoom link to access it. Remember to check your spam folder if you don't receive this confirmation email in your inbox.
Please use the same link to access each of your course sessions.
Please send us a message if you have any questions. We hope you enjoy the course!
About Avril Price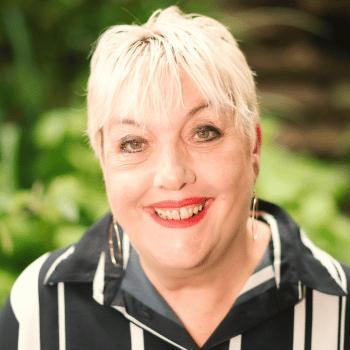 College Tutor Avril Price is a tarot master. Her consultations are inspiring and intuitive. She brings profound insights to the heart of the matter which encourage positive life choices.
Read more about Avril
Buy Now
To secure your place on this course click book now.
Price: £240.00
Become a member today and you will save £30.00 on this purchase. Find out more about membership.