The Tarot Intermediate course is for grounding. 
In this 10-week livestream course, you will learn new spreads, explore your birth and name numbers and what they mean in tarot. There will be opportunities to develop your intuitive skills and to take a deeper dive into the meanings of the cards.
During this course, you can expect to strengthen your relationship to your tarot. This will include an individual project with the Major Arcana which is shared at the end of term. This is the next step on your journey and prepares you for the next level.
Students can use a deck of their own choice in the Tarot Intermediate course.
--
Entry requirements
Tarot Intermediate is the next step for those who have completed Tarot Foundation.
Those who have trained in tarot elsewhere, and who are confident in their abilities, are welcome to join.
If you are unsure if this course level is right for you, please read this article.
To enrol on this course, click 'BOOK NOW'.
If it is fully booked, click 'REGISTER INTEREST' for updates.
--
We will not be recording these classes. One of the unique aspects of the College's online courses is that they are highly interactive. Participants are encouraged to discuss and share with the tutor and the group. These sharings can be very personal, and some may not feel comfortable with them being recorded. If you need to miss any sessions, your tutor will be happy to offer a brief outline of the material covered.
--
Previous participants say:
"Avril's Tarot courses are amazing. Her teaching is deep and I have been learning a lot!"
"I very much enjoyed this course. Despite it being online, I enjoyed this very different way of learning & prefer to continue classes via Zoom. This also allows those abroad to join the class."
"A very enjoyable and informative course. It was great to get together with like-minded people in a safe space and Avril's teaching is always uplifting and inspiring and I have learned a lot. .One of the few good things about covid is that it has enabled me to do this course as I live too far away to get to the college easily."
"Fantastic course. Avril is a brilliant teacher - her knowledge is awesome - loved the online course got me through lockdown - great content and development from foundation course - going back for advanced which says it all."
"Avril teaches in the language of love and compassion. A magical journey in which she starts with the etiquette of tarot reading, to profound clarity about the meaning of each card.This lady is a true mentor."

--

Course Schedule
There are 10 sessions for this course
| | | |
| --- | --- | --- |
| 1 | Wednesday 24th January 2024 | 7:00pm - 9:00pm |
| 2 | Wednesday 31st January 2024 | 7:00pm - 9:00pm |
| 3 | Wednesday 7th February 2024 | 7:00pm - 9:00pm |
| 4 | Wednesday 14th February 2024 | 7:00pm - 9:00pm |
| 5 | Wednesday 21st February 2024 | 7:00pm - 9:00pm |
| 6 | Wednesday 28th February 2024 | 7:00pm - 9:00pm |
| 7 | Wednesday 6th March 2024 | 7:00pm - 9:00pm |
| 8 | Wednesday 13th March 2024 | 7:00pm - 9:00pm |
| 9 | Wednesday 20th March 2024 | 7:00pm - 9:00pm |
| 10 | Wednesday 27th March 2024 | 7:00pm - 9:00pm |
This course will be live in our online classroom
All you need to take part is a good internet connection and a computer with a webcam, microphone and Zoom.
On booking this course, you will receive an email with the Zoom link to access it. Remember to check your spam folder if you don't receive this confirmation email in your inbox.
Please use the same link to access each of your course sessions.
Please send us a message if you have any questions. We hope you enjoy the course!
About Avril Price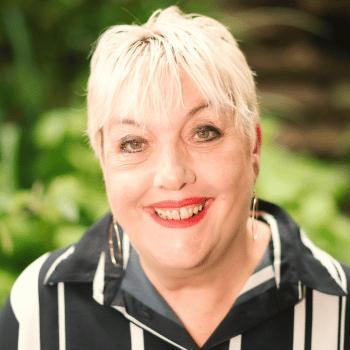 College Tutor Avril Price is a tarot master. Her consultations are inspiring and intuitive. She brings profound insights to the heart of the matter which encourage positive life choices.
Read more about Avril
Buy Now
To secure your place on this course click book now.
Price: £250.00
Become a member today and you will save £30.00 on your ticket.
Find out more about membership.