Yoga Nidra, translated as yogic sleep, is a guided meditation technique that harnesses the body's natural ability to fall asleep to access deep states of meditation.
Yoga Nidra is the ultimate power nap because the hardest thing about the practice is staying awake.
If we fall asleep, it's likely we'll fall sleep more quickly and have a deeper sleep than "napping" alone.
If we remain conscious through the practice, we have a conscious experience of sleep, receiving all the benefits of both sleep and meditation.
Time spent in Yoga Nidra is equivalent to 2-3 times normal sleep time, because it is, in effect, a compressed sleep cycle.
To learn more about the ultimate power nap, please join Gráinne for this introductory session to Yoga Nidra. The focus of the evening will be two nap-length Yoga Nidras, recordings of which will be made available for you to use after the class.
--
This session will be recorded. A recording will be available for those who book.
--
Previous participants say:
"I didn't know what to expect because I had never heard of Yoga Nidra but I did enjoy it and will be investigating more."
"I really enjoyed the session and would like to attend more similar sessions."
"Excellent facilitator. The sleep meditation was wonderful and so relaxing. It has inspired me to take more courses."
--
This talk will be live in our online classroom
All you need to take part is a good internet connection and a computer with a webcam, microphone and Zoom.
On booking this talk, you will receive an email with the Zoom link to access it. Remember to check your spam folder if you don't receive this confirmation email in your inbox.
Please send us a message if you have any questions. We hope you enjoy the talk!
About Gráinne McAnallen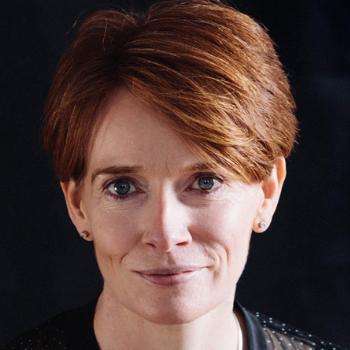 Gráinne McAnallen was introduced to The Amrit Method of Yoga Nidra in 2004. She is an instructor in Amrit Yoga as well as the Amrit Method of Yoga Nidra Instructor. She is also a life coach.
Read more about Gráinne
Buy Now
To secure your place on this talk click book now.
Price: £25.00
Become a member today and you will save £3.00 on this purchase. Find out more about membership.