Are you suffering from chronic stress? Chronic stress occurs when stress goes from being a temporary state to a permanent trait, with high levels of stress becoming the new normal.
Whether due to long hours and long commutes or to spending more time online and having less human contact, stress is becoming a constant feature of our lives.
In the Yogic tradition, stress results from an imbalance of doing and being, of action and relaxation.
Yoga Nidra, or conscious sleep, is an ancient healing technique designed to give a concentrated dose of relaxation or being, in order to balance all the doing or busyness of everyday life and to bring the nervous system back into balance.
Yoga Nidra is an ancient healing practice which harnesses the body's own biological process of going to sleep in order to enter deep states of meditation. During sleep we enter the lowest brainwave frequencies but we do so unconsciously. Yoga Nidra trains our minds to enter these lower brainwave frequencies consciously so that we can experience what happens in our bodies when we are asleep and harvest the benefits normally only available to us outside of our conscious awareness.
--
Previous participants say:
"It was a lovely experience and nidra journey, held so well by Grainne, inspiration to learn more about nidra especially the method that Grainne uses! She has the most amazing voice that carries you and makes you feel safe the whole time! Looking forward to attending more of her classes!
"Grainne makes Yoga Nidra very accessible and provides clear information. I really enjoy her sessions."
"I was so inspired by Grainne's yoga nidra, she held the space so well and felt fully supported throughout, there was time for integration and questions, I look forward to attending more of Grainnes classes for sure! Thank you for sharing your wonderful knowledge."

--
This talk will be live in our online classroom
All you need to take part is a good internet connection and a computer with a webcam, microphone and Zoom.
On booking this talk, you will receive an email with the Zoom link to access it. Remember to check your spam folder if you don't receive this confirmation email in your inbox.
Please send us a message if you have any questions. We hope you enjoy the talk!
About Grainne McAnallen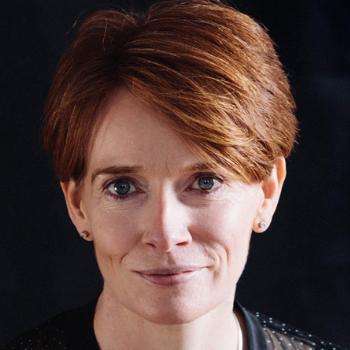 Grainne McAnallen is an advanced Yoga Nidra Instructor, an advanced Yoga Instructor, an Energy Coach, and a Family and Organisational Constellation Practitioner.
Read more about Grainne
Buy Now
To secure your place on this talk click book now.
Price: £25.00
Become a member today and you will save £3.00 on your first ticket.
Additional tickets for this event charged at £25.00
Find out more about membership.