In the practise of Magic and also in Mediumship, intention is of primary importance. If the intention is confused or unclear, neither will work satisfactorily. 
Therefore, understanding our intention is necessary before proceeding with either. Exploring ways to do so, using quiet reflections, group discussions and practical exercises, is where spirit communications become more factual and prove life after death. This is an opportunity to prove this to yourself too!
Learning how to present information to a recipient and working together with them can encourage more confidence and clarity to both medium and recipient. Real magic can be made in this three-way communication, if we open to it and allow it. The magic resulting in such communications can bring healing and blessings to all parties involved.
All are welcome.
--

This is an in-person workshop taking place physically at the College in London. Please read about the safety measures we are taking at the College here.
--
Previous participants say:
"Gerrie March is a remarkable trainer with a great deal of valuable experience. She is able to make everyone feel welcome and to value each person's contribution to the group work. She organises her workshops well and provides all the help that anyone would need. I would attend workshops, courses and sittings with her frequently."
"I feel very lucky having been able to attend this Gerrie's workshop."
"A very enjoyable, worthwhile day of learning & sharing with like minded people. You can't get better than that so thank you very much."

--
This workshop is taking place in-person at our college in London
You can find the address and travel directions on our contact page - we'll also include all the information in your enrolment email.
About Gerrie March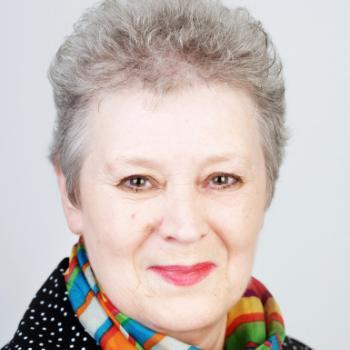 Senior College Tutor Gerrie March has worked as a psychic medium for over 40 years, and has been at the College since 1983. She is an award holder of the Spiritual National Union.
Read more about Gerrie
Buy Now
To secure your place on this workshop click book now.
Price: £105.00
Become a member today and you will save £20.00 on this purchase. Find out more about membership.