All set to take your lenormand card skills to the next level? Join this 10-week livestream lenormand card development group to expand your knowledge and experience of this divination deck.
This livestream 10-week Lenormand Cards Development group is for those who have a working knowledge of the 36 Lenormand cards, or have completed our Learn to Use Lenormand Cards course. If you have a basic understanding of the card meanings and wish to deepen your relationship with the cards, this course is your perfect next step.
The lenormand deck is a simple, straightforward, non-esoteric system using very accessible images such as a tree, fox, letter, ring, book, moon etc., which offer very direct answers to your questions.
In our Lenormand Card Development course, you will learn some basic spreads, which will build your confidence towards understanding and deepening your connection to the cards. This is especially true with regards to the 9-card lenormand spread, which acts as a precursor to understanding the Grand Tableaux. The Grand Tableaux uses all 36 cards in an arrangement to look at many aspects, such as self, love, money, career etc. It provides an in-depth perspective on the sitter's current situation and interests. You will also learn finer details such as knighting and mirroring when reading the Grand Tableaux.

Throughout the course, you will also be working with the 36 individual card meanings. You will accumulate a more extensive vocabulary from which you can draw meaning when looking at the lenormand cards in the context of a spread. 
You will also be introduced to the playing card pips and suits (hearts, spades, clubs and diamonds), which, when combined with the traditional meanings, add another depth to the interpretations of the cards when used in a spread.

This course is open to everyone who has a basic knowledge of lenormand cards and for tarot readers who would like to add another dimension to their work.
Please have a pack of lenormand cards with you - any deck of your preference.

--

Entry requirements
Lenormand Cards Development Group is the next step for those who have completed Learn to Use Lenormand Cards.
Those who are self-trained, or who have trained elsewhere, and are proficient with the lenormand cards are welcome to join.
If you are unsure if this course level is right for you, please read this article.
To enrol on this course, click 'BOOK NOW'.
If it is fully booked, click 'REGISTER INTEREST' for updates.
--
We will not be recording these classes. One of the unique aspects of the College's online courses is that they are highly interactive. Participants are encouraged to discuss and share with the tutor and the group. These sharings can be very personal, and some may not feel comfortable with them being recorded. If you need to miss any sessions, your tutor will be happy to offer a brief outline of the material covered.
--
Previous participants say:
"Very enjoyable. The teacher was excellent."
"Geoffrey is a warm and talented teacher. His unique sense of humour helped me to feel relaxed and at ease with the practice part of the course. I would definitely attend another one of his courses/workshops."
"Geoffrey is an AMAZING teacher. Such a laid back atmosphere which helps us students to go deep. The course is full of practice and all without stress. I am really happy with how I did. This is my 2nd course with him and I am going to do the next. I raved so much over Geoffrey and his style of teaching that my husband signed up for his beginner course and also went very deep."

--

Course Schedule
There are 10 sessions for this course
| | | |
| --- | --- | --- |
| 1 | Thursday 25th January 2024 | 7:00pm - 9:00pm |
| 2 | Thursday 1st February 2024 | 7:00pm - 9:00pm |
| 3 | Thursday 8th February 2024 | 7:00pm - 9:00pm |
| 4 | Thursday 15th February 2024 | 7:00pm - 9:00pm |
| 5 | Thursday 22nd February 2024 | 7:00pm - 9:00pm |
| 6 | Thursday 29th February 2024 | 7:00pm - 9:00pm |
| 7 | Thursday 7th March 2024 | 7:00pm - 9:00pm |
| 8 | Thursday 14th March 2024 | 7:00pm - 9:00pm |
| 9 | Thursday 21st March 2024 | 7:00pm - 9:00pm |
| 10 | Thursday 28th March 2024 | 7:00pm - 9:00pm |
This course will be live in our online classroom
All you need to take part is a good internet connection and a computer with a webcam, microphone and Zoom.
On booking this course, you will receive an email with the Zoom link to access it. Remember to check your spam folder if you don't receive this confirmation email in your inbox.
Please use the same link to access each of your course sessions.
Please send us a message if you have any questions. We hope you enjoy the course!
About Geoffrey Beitz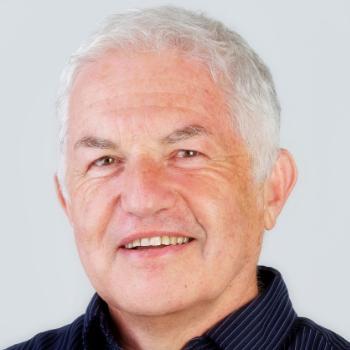 Geoffrey Beitz bought his first tarot deck in 1973, and the rest is history! He studied under the guidance of Gerrie March at the College and now teaches mediumship and psychic development .
Read more about Geoffrey
Buy Now
To secure your place on this course click book now.
Price: £250.00
Become a member today and you will save £30.00 on your ticket.
Find out more about membership.